Mitsubishi Electric Around the World
What's for Lunch? Canada
Savouring a Diverse Selection of Food in Canada
Mitsubishi Electric Sales Canada Inc. (MESCA)
Lee-Anne Dunk (left) is a human resources generalist at MESCA. She supports the day-to-day administration and management of the Human Resources department and reports directly to the Director of Human Resources. She focuses on administration of HR policies and programmes, employee relations, training and development, Human Resources IT systems, and also provides support on benefits, compensation and organisational development.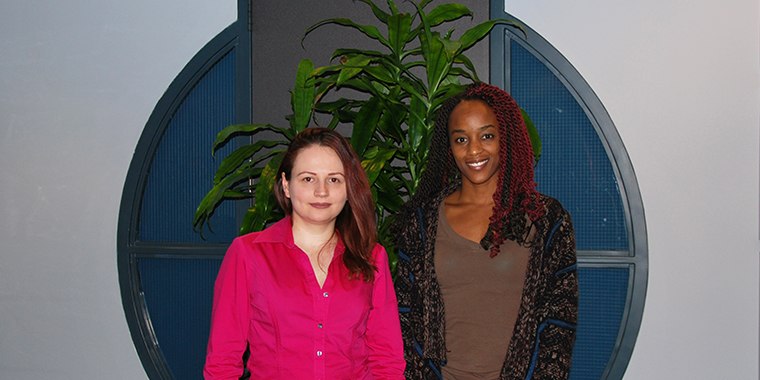 Today, she went to a restaurant nearby with her co-worker Sherisse. Lee-Anne had homemade pasta with parmesan cheese and Sherisse had Jamaican jerk chicken with coleslaw. Lee-Anne generally prefers warm food for lunch, and especially during winter, since Canadian winters are quite cold.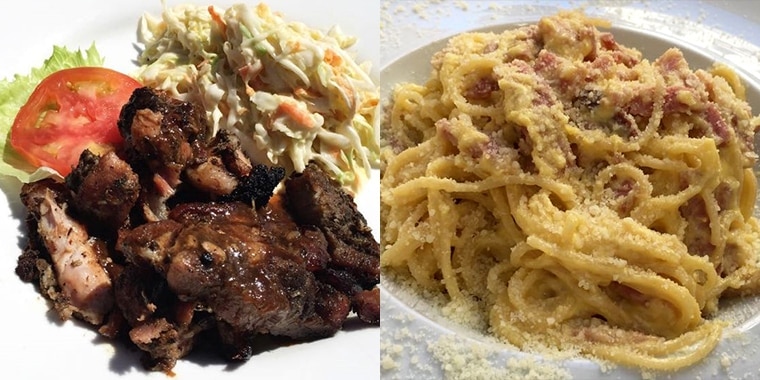 She typically prepares and brings her lunch from home, but she sometimes orders food from a nearby restaurant (takeaway or dine-in). With her office being located just north of Toronto, she is fortunate to have a wide selection of local restaurants to choose from, offering dishes from across the world, including Japan, China, India, Continental Europe (e.g. Italy), the Caribbean (e.g. Trinidad), as well as Africa, and Central and South America. This diversity in cuisine reflects Canada's multicultural and diverse society. Of course, there are many restaurants which serve traditional Anglo-American cuisine: steak, hamburgers, roasted chicken, fish and chips, etc. The Province of Quebec also has its own distinct dishes, such as tourtiere (ground meat pie), poutine (French fries mixed with gravy and cheese curds) and a variety of local cheeses heavily influenced by French traditions, like OKA (firm cheese), as well as varieties of semi-soft cheeses (like Brie and Camembert) and blue-veined cheeses.
Mitsubishi Electric's office in Toronto.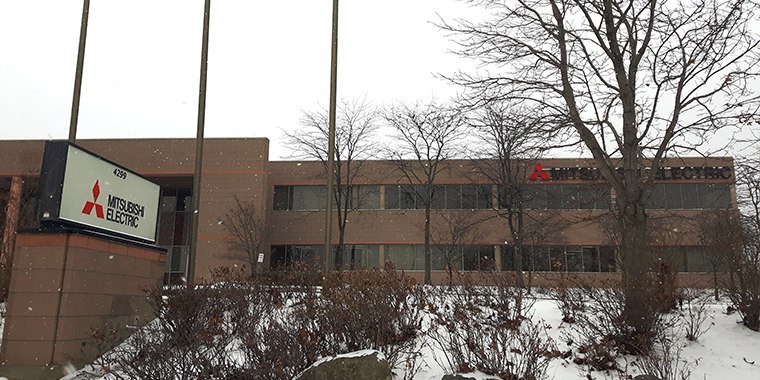 ---
For more information